Join us on our freethinker discussion board!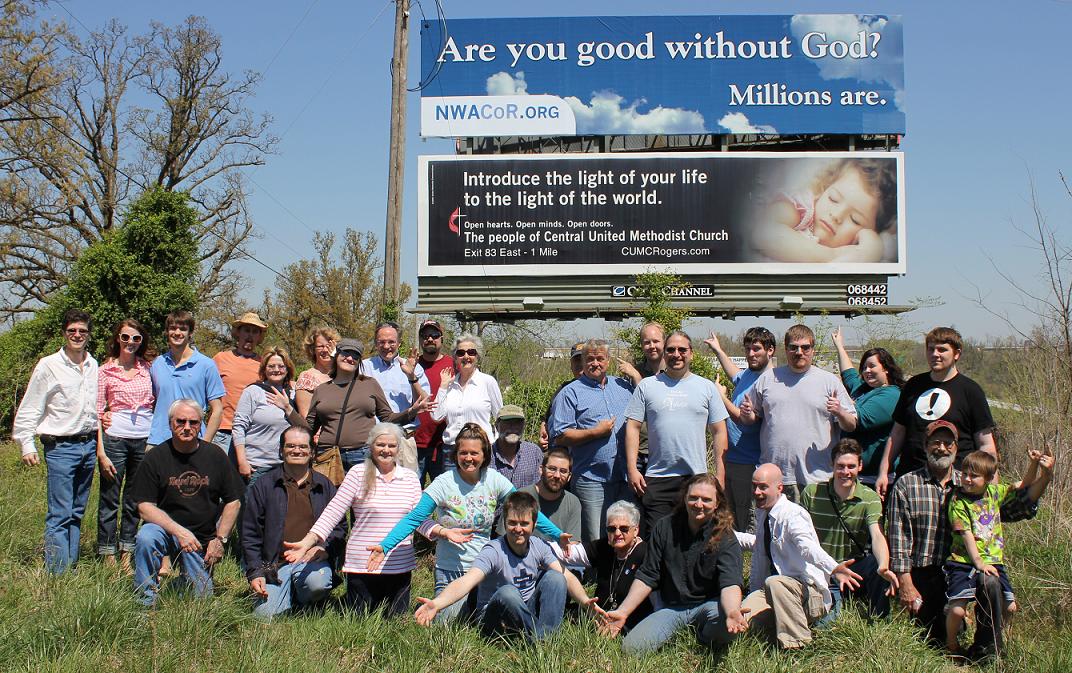 Fayetteville Freethinker Essentials
(Updated 01/23/18)

We are the Fayetteville Freethinkers, a loose knit skeptical club formed in Fayetteville Arkansas in 1998.

Our Fayetteville Freethinker meetings are held (except for June, July and December) on the last Saturday or Sunday of each month at the Fayetteville library, at 2:00 pm. Our next meeting will be on Saturday January 27. Information about some of our past meetings (including summaries and links) is posted in our forum here.

Scheduled meetings for 2018, as we know the dates so far:

January 27
February --
March --
April --
May 26
June --
July --
August 19
September --
October 27
November 24
December -- no regular meeting; solstice dinner, date to be determined
We had 30 people attend our November meeting.
We've changed our email system a little. Here's what you need to know:
Previous list members have already been added to the new database.

To be added to the list, send an email to meetingnotices-subscribe@fayfreethinkers.com. Respond to the reply email as requested. (Your email address will not be shared or spammed.)

No matter how you were added, your email account settings might send our emails to your spam/junk folder. If our emails are not going to your inbox, check your spam/junk folder and click the options that set your account to accept emails from meetingnotices@fayfreethinkers.com and notices@fayfreethinkers.com (or it might be properly labeled as "Fayetteville Freethinkers").

Once you're sure our emails are hitting your inbox, you're done! You'll continue receiving our notices as usual. If you're still having trouble, let us know by emailing fayfreethinkers@yahoo.com.

If you would like to be removed from our mail list, send an email from the account to be removed to meetingnotices-unsubscribe@fayfreethinkers.com.